Total Cinnamon Crunch Cereal.
I *love* cinnamon, and when it's a cinnamon cereal, I am sooo there. When I saw this new flavor of Total, I was thrilled. When I had my first bowl of it, however, I was not. How disappointing. It's ok but a couple things I don't like are that the little squares of cereal are a bit harder and crunchier than I was expecting, and the flavor is dull. It was good enough that I'll finish this box that I bought, but I doubt I'll ever buy it again.
Simplicity Liquid Dish Soap.
I'm pretty sure I mentioned this way back when I first bought it but I'll mention it again now that I've tried both scents. I first bought it because I was trying to take small steps into the world of 'going green.' I'd passed by so many 'green' cleaners for so long because they're usually so expensive and because I was convinced that they were weak, they wouldn't work. This one is not any more expensive than what I was normally buying, and it's
"a non-toxic, biodegradable, hypoallergenic liquid dish soap."
I was surprised by how well it works! Lots of bubbly suds that last all the way thru, lots of cleaning power, and you only need a little squirt of it. I was impressed, and I've been using it ever since.
There are two scents. One is Green Apple, and I think the other is Citrus. I will say, the citrus one has a rather...medicinal?...smell. I did not like it at all. But it worked just fine if you could ignore that scent. I like the green apple scent though, not too overpowering. I'll stick with it.
(Oooh, I was just reading some Googled things about this product and one woman mentions it gave her a rash on her hands. I wear gloves when I do dishes, so I don't know how harsh this really is. It's also a Walmart brand so I know alot of people automatically poo-poo it. Oh well...)
Pure and Natural Body Wash.
Drawn from and inspired by nature, Pure & Natural(TM) offers consumers what they need to keep their bodies and environment clean and healthy. Pure & Natural(TM) uses ingredients derived from nature and recycled packaging to form a brand that is truly eco-conscious.

The product line consists of a Body Wash, Liquid Hand Soap and Bar Soap which are each available in three ingredient combinations: Moisturizing Almond Oil & Cherry Blossom, Cleansing Rosemary & Mint and Renewing Grapefruit & Pomegranate. All Pure & Natural(TM)
products are biodegradable: the Body Wash and Liquid Hand Soap packaging are 100% recyclable, the Bar Soap packaging is made of 100% post consumer paper with seeds embedded inside, so users can actually plant the wrapping in the ground and watch it sprout a few weeks later.

-- 98% Natural Origin
-- Hypo-allergenic
-- Biodegradable formulas
-- 100% Recyclable Packaging
-- Paraben Free
-- Not tested on animals
I've only tried the body wash so far. It's 'almond oil and cherry blossom.' Like the dish soap above, I was surprised and impressed by the amount of lather. The scent is not over-whelming. It cleans just fine, doesn't leave me feeling slimy or dried out. While it is pricier than what I'd normally buy, coupons.com often has coupons for it and I've been able to catch it on sale at Walmart enough times that I have four bottles of it on my bathroom shelf. I also like that the company makes an annual donation of at least $100k to World Wildlife Fund.
~*~*~*~*~*~*~*~*~*~*~*~*~*~*~*~*~*~*~*~*~*~*~*~*~*~*~*~*~*~*~*~*~*~
Some movies I've seen lately...
Twilight
Heee! Sorry, couldn't help it. I haven't mentioned it for a while. I'm still a total Twilight dork, as my kids like to point out. Yesterday I kept saying "Feature's dead, Angela! Don't bring it up again!" LOL!
After seeing it four times in the theater I thought I had seen it enough to keep me content until the DVD comes out. It's been ten days since I've seen it, and the urge is coming back. I'd taken a break from the soundtrack to keep Christmas music playing but I'm now back to cranking Twilight. Plus, having the score cd, hearing that extra music...gah.
I almost went this weekend. Casey had mentioned he wouldn't mind seeing it again, and Ty has said he'd go along if I really do go. Hubby though, just rolls his eyes. LOL!
This morning the two local DJs were talking about it. The woman DJ said she'd taken her daughter to the theater over the weekend, thinking they were going to see the new Keanu Reeves movie (Day the Earth Stood Still) but her daughter saw Twilight is still playing and talked her into seeing that instead. So now the DJ lady is all "I can absolutely see now what all the buzz is about. Mmmmm," and things like that. The guy DJ was laughing, asking some questions, admitting he's clueless. And it made me want to go again.
It's still hanging on to #3 in the rankings. So, Deb's 5th Viewing might not be a ridiculous notion afterall...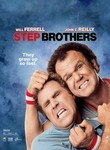 Step Brothers
(2008)Brennan Huff (Will Ferrell) and Dale Doback (John C. Reilly) -- two grown men still living at home -- turn into jealous, competitive stepbrothers when their single parents marry in this Judd Apatow-produced comedy. Brennan's constant competition with Dale strains his mom's (Mary Steenburgen) marriage to Dale's dad (Richard Jenkins). Will the reluctant stepsiblings ever see eye to eye? And more importantly, will they ever leave the nest?
This one was ok. I'd heard it was so over the top hysterical but I didn't find it *that* funny. The end was kinda...lacking. Be sure to keep watching once the credits start, because there is an imporant 'whatever happened to' type scene thrown in. Oh! The crazy sister-in-law was a riot. She stole the show.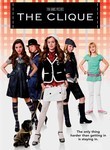 The Clique
(2008)In the tradition of Mean Girls, this direct-to-video teen comedy based on the best-selling book series follows Massie Block (Elizabeth McLaughlin), the leader of a group of privileged schoolgirls who arrogantly call themselves "The Pretty Committee." But Massie's life take an unexpected turn when her parents' friends, a middle-class family with a self-assured teenage daughter (Ellen Marlow), move into the Blocks' guest house.
I Netflixed this one because I thought it looked cute and fun. I wasn't expecting much, just wanted something no-brainer for once. And it was cute. Even hubby watched it and laughed along the way. He marvelled, "Is that really the way it is with girls??" So yes, this one is good for a bit of no-worries relaxing.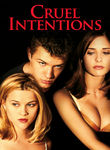 Cruel Intentions
(1999)Slaking a thirst for dangerous games, Kathryn (Sarah Michelle Gellar) challenges her stepbrother, Sebastian (Ryan Phillippe), to deflower their headmaster's daughter (Reese Witherspoon) before the summer ends. The prize, if he succeeds, is the chance to bed Kathryn. But if he loses, Kathryn will claim his most prized possession. Sebastian takes up the dare but soon learns there's more to the bargain than meets the eye.
This was recommended by my movie watching co-worker. We'd been talking about something else and a part from this movie came up in the conversation. She was amazed I'd never seen it, and assured me that Ryan Phillippe was the hottest thing since vegetarian vampires, and insisted I Netflix it. So I did. It was ok, not nearly as great as she'd made it out to be. (But we've already established in previous posts that she and I don't see eye to eye.) There are some hot things about Ryan in this movie but overall he didn't do it for me like MWC-Worker was sure he would. It was rather predictable, as all 'dare to get the girl' movies seem to be. It was ok though. I would watch it again if I came across it.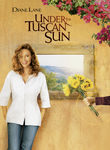 Under the Tuscan Sun
(2003)In this movie loosely based on Frances Mayes's best-selling memoir of the same title, Diane Lane stars as Frances, a newly divorced American writer who heads for the Italian region of Tuscany to make limonita out of life's lemons. Having just quit her high-pressure job and ended her heartbreaking marriage, she buys a decrepit-but-charming house in Cortona on impulse, rebuilding it piece by piece -- and herself along with it.
I'd been wanting to see this movie since it first came out. For whatever reason, I just never have...until now. I really like it. I think it's that whole idea of leaving everything behind and starting over in a foreign country. (My choice would of course be in Germany.) It kinda reminded me of the Johnny Depp movie Chocolat. Lots of characters in the little 'neighborhood' to get to know, learning to fit in, etc. There is humor, but it made me cry too. I don't know, I just...liked it.