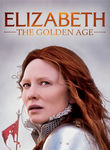 Elizabeth: The Golden Age
(2007)
Reprising her Oscar-nominated role from 1998's Elizabeth, Cate Blanchett is once again at the head of the cast as the Virgin Queen (earning her another Oscar nod) in this Shekhar Kapur-directed sequel to that film. Focusing on the queen's tempestuous relationship with the adventurer Sir Walter Raleigh, the film also stars Clive Owen (as Raleigh), Geoffrey Rush (as Sir Francis Walsingham) and Samantha Morton (as Mary, Queen of Scots).
Watched this today, finally. I had Netflixed it and it's been sitting. While I liked it, and am always facinated by life in that time, I wish I knew more about that area of history. It's like, yeah, I know all those names but I really don't know anything else about them...and then I wonder how 'accurate' the movie is.
I'm finding I quite like Clive Owen. He was hottt like a sparkly vampire in this movie. I liked 'Bess' too until they decided to bang each other...lol Like I said, I don't know my history in this area.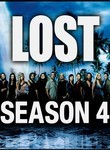 I finally started watching my 4th season dvds of
Lost.
I'm so far out of touch with this show right now that I'm starting to panic. The new season starts next week and I can barely remember what happened last season! I knew I would need to watch it again as a refresher but I was horrified to learn that while watching the first couple episodes I couldn't even remember things that had gotten us to the points they were at. I almost need to go back to season three to *really* refresh!! This amazes me. I've never been so... ignorant?! ...about this show, not since day one! I guess this shows what a strong pull Twilight has had on me. Wow.
Makes me wonder if I'll even care about season five?!