I watched several movies during my sabbatical, and figured I'd get the recap portion of my Return To Blogging out of the way first.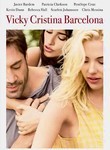 Vicky Cristina Barcelona
(2008) Javier Bardem stars in the latest effort from legendary filmmaker Woody Allen as a flamboyant painter who finds himself in the middle of a unique relationship with Vicky (Rebecca Hall) and Christina (Scarlett Johansson), a pair of American tourists. Penélope Cruz (with her first Oscar win) also stars as Bardem's insanely jealous ex-wife, Maria Elena, in this quirky romantic dramedy (winner of a Best Comedy Golden Globe) set in Barcelona.
I had first seen this movie while browsing in Walmart. It looked interesting so of course I Netflixed it. Unfortunately, I could not get into this and turned it off probably only 10 for 15 minutes into it. And that was with fast forwarding thru some of it. Doh! I don't know, I'm not a fan of Scarlett Johansson and found her very annoying in this. I wasn't liking the voice over narration either. The story itself didn't grab me either. Thinking about it now, what did I see by reading the description in Walmart that made me want to see this? *shrugs*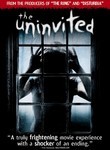 The Uninvited
(2008) Committed to a mental hospital after her mother's tragic death, teenager Anna (Emily Browning) discovers upon her release that her father (David Strathairn) plans to marry his deceased wife's former nurse, Rachael (Elizabeth Banks), a woman who may not have the best intentions. Foreboding warnings from her mother's ghost only cement Anna's suspicions in this remake of the 2003 Korean chiller Janghwa, Hongryeon.
This one was pretty good. I usually kinda take these thrillers as a dime a dozen but the twist at the end of this one really caught me off guard. And I really like the thrillers that aren't just bloodbaths and over the top gore. The main girl in here is the girl from the Lemony Snicket movie, took me forever to figure it out. But anyway, this one was pretty good. Not award winning great, but good enough for a boring evening. I would watch it again, might even buy it.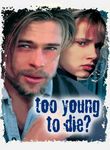 Too Young To Die?
(1990) Kicked out of her mother's house after her stepfather abuses her, 15-year-old Amanda (Juliette Lewis) takes up with a street hustler (Brad Pitt) who turns her on to a life of drugs and prostitution. Amanda hits rock bottom when she commits murder and finds herself on death row at the age of 16. This gritty made-for-television drama based on actual events explores the justice system through the eyes of a lost young soul.
An old TV movie that I think I saw parts of at some point, but Netflixed it cuz it came up on the recommendation page. I was not a Brad Pitt fan in his younger days and EEUUW, to see him like this it's no wonder. LOL! The movie was pretty good though. I thought it was a true story. Turns out it's only very loosely based on a true case. Oh well. How frustrating and heartbreaking that even with her daughter charged with this horrible crime and facing the death penalty her mother STILL would not come back into her life. How terrible is that? Depressing and disturbing but I recommend this movie if you come across it.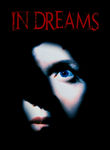 In Dreams
(1999) Claire Cooper's (Annette Bening) peaceful family life takes a chilling turn when a mysterious serial killer (Robert Downey Jr.) invades her seemingly idyllic New England town and starts haunting her dreams with dark clues to his next deadly moves. Unable to convince the police, her doctor or even her husband of her link with the madman, Claire must confront the killer alone, before another terrifying dream becomes a reality!
Another older movie, and I didn't really understand this one. It wasn't horrible, but for me there were too many questions. Was he really in her dreams? Was she psychic? Why her? Did they have some connection? Did I miss something? And thru the whole thing hubby and I were wondering 'Why would they flood a town just to make a reservoir??' (I still need to Google and see if that's true, hehe.)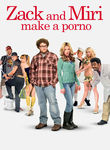 Zack and Miri Make a Porno
(2008) Zack (Seth Rogen) and Miri (Elizabeth Banks) have been platonic friends for years. When they both find themselves in financial hot water, they hit upon the idea of making an adult film to bring in some easy money. But when "action" is called, these two friends discover that unspoken feelings for each other may threaten the whole enterprise. Writer-director Kevin Smith helms this comic look at the line between friendship and romance.
This one was hysterical in alot of ways. The title says they make a porno and wow, yeah, they make a porno. I guess I wasn't expecting quite THAT much. Of course, it turned sappy when they realized they really do have feelings for each other, and while that was sweet it kinda took away from the craziness. Nothing deep or thought provoking about this one but some good laughs if you don't mind boobs and butts all over the place. lol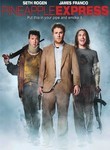 Pineapple Express
(2008) After witnessing an underworld murder involving a corrupt cop (Rosie Perez) and a drug kingpin (Gary Cole), straitlaced pothead Dale Denton (Seth Rogen) must go on the run with his dealer (James Franco, in a Golden Globe-nominated role) to escape the wrath of the vengeance-minded criminals. Acclaimed indie auteur David Gordon Green directs the stoner road comedy, penned by Rogen and his Superbad co-writer, Evan Goldberg.
We liked this one! We'd heard it was soooo stupid, and soooo bad, but we quite liked it. There were parts that had us absolutely busting a gut. I really like James Franco (dude can play John Taylor in the Duran biopic, I'm telling ya) and he is awesome in this one, even if he is stoned the whole time. The one downfall was the overly long gun battle. I seem to have no tolerance for this lately, as you'll see in upcoming reviews. The whole teenage girlfriend part of the story didn't work for me either, didn't seem to have a point in this. Otherwise, pretty dang funny!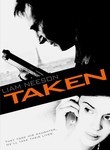 Taken
(2008) While vacationing with a friend in Paris, an American girl (Maggie Grace) is kidnapped by a gang of human traffickers intent on selling her into forced prostitution. Now, her father, Bryan (Liam Neeson), a former soldier, must pull out all the stops to save her. But with his best years possibly behind him, Bryan's task may be more than he can handle. Directed by Pierre Morel, this relentless action thriller also stars Famke Janssen.
Another one where we were surprised by how much we liked it. Hubby wants to buy this one, he thought it was that good. I liked it because it kept a quick pace, stayed on track, and didn't overdo the blood and gore. Lots of killing but without all the Hollywood style exploding brains, etc. One small problem was the way Maggie Grace (Shannon, from Lost, yay!) tried to play a 17 year old...she acted more like a 10 year old, always running around in this goofy arm-flailing way. Luckily she wasn't actually in the movie very much. Hehe. But the whole scene when she's about to be abducted...oh my god, gutwrenching when he said "They are going to take you." Even hubby commented that he was getting a bit choked up, and that is shocking cuz I can only remember two other movies that he's ever gotten emotional during. I'm not even sure what exactly it was that affected him. So anyway, I've heard bad reviews and my movie-watching-coworker hated it, but we really liked this one.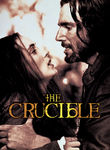 The Crucible
(1996) Playwright Arthur Miller's parable of the 1950s anti-communist crusade (thinly veiled here as the Salem, Mass., witch trials of 1692) receives lush treatment in this 1996 film adaptation. After being spurned by her married lover (Daniel Day-Lewis), young Abigail Williams (Winona Ryder) stirs up a frenzy of hysteria and fear with accusations of witchcraft. Paul Scofield (who won a BAFTA Award) and Joan Allen turn in strong supporting performances.
As you know, I am not a Winona Ryder fan. The sound of her voice alone makes me want to run screaming. Not a big Daniel Day-Lewis fan either. This was recommended to me by MovieWatchingCoworker though, since we'd recently been talking about the Salem witch trials. And the Salem Witch Trials movie that I commented in one my last posts was way better than this one. I don't even really have anything to say about this one. Hmm. If you're interested in the subject of the trials but only have time for one movie, I'd say definately pick the other. That one stayed on track, more fact based I think. This one was the fictional story of Winona's character obsessing over Daniel's character and using the witch trials to cause trouble, to get back at him. Bleah.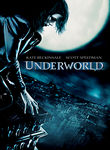 Underworld
(2003) Vampires and werewolves have waged a nocturnal war against each other for centuries. But all bets are off when a female vampire warrior named Selene (Kate Beckinsale), who's famous for her strength and werewolf-hunting prowess, becomes smitten with a peace-loving male werewolf, Michael (Scott Speedman), who wants to end the war. Think Romeo and Juliet with a big hickey! The Blu-Ray version of this film is unrated.
Since Ty wanted to Netflix the newest in the Underworld series, I thought I'd get them all so I can see them and get caught up before watching that new one. I was not expecting much, so I was quite surprised by how much I liked this! Kate Beckinsale didn't overdo the I'm A Cool Tough Chick too much. They didn't spend unneccessary amounts of time showing how hot she looked in a tight leather outfit. And there was a fairly interesting story under all the violence. I could have done without some of the blood-n-guts, and I *hated* the supremely long, boring gun battles but other than that...pretty good.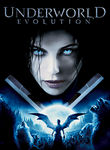 Underworld: Evolution
(2006) Working together to expose the truth about their bloodlines, vampire warrior Selene (Kate Beckinsale) and werewolf hybrid Michael (Scott Speedman) learn the backstory to the ongoing conflict between the patrician Death Dealers and the barbarous Lycans. Len Wiseman helmed this atmospheric sequel to his 2003 debut film, Underworld, with Bill Nighy reprising his role as the father of modern-day vampires.
Hated this one. How disappointing. About five minutes worth of story mixed in with 100 minutes of nudity, sex, blood, gore, and those dreaded long boring battles. Total letdown, so I didn't have much hope going into the third one...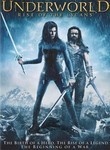 Underworld: Rise of the Lycans
(2009) A prequel to the first two Underworld films, this fantasy explains the origins of the feud between the Vampires and the Lycans. Aided by his secret love, Sonja (Rhona Mitra), courageous Lucian (Michael Sheen) leads the Lycans in battle against brutal Vampire king Viktor (Bill Nighy). Determined to break the king's enslavement of his people, Lucian faces off against the Death Dealer army in a bid for Lycan independence.
I was back to liking it with this one. Not sure if I like this or the first one better, but this one was pretty good. A couple parts where the battles were drawn out and boring but at least there was a fairly decent story with this one. The main girl's overly poofy Botox mishap top lip was highly annoying to look at, and I never really did feel the supposedly deep love between them, but still a pretty good movie. A bit of unneccesary gore too but I guess it's to be expected in a movie like this. I was relieved I didn't hate it.
And now I'm caught up on movies. Woot!