I should be watching New Moon tonight but.....yes.....it's sold out. The midnight showing was sold out, and all showings today (on two screens) are sold out. I'm mostly ok with this because I'm not nearly as crazy about this one as I was Twilight, but it would have been cool to see this one opening too. Oh well, we're going Tuesday night instead.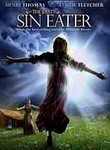 The Last Sin Eater
(2007)
Cadi Forbes (Liana Liberato) lives in an 1850s Appalachian community proud of its faith and its ability to keep secrets close to home. So in the wake of her little sister's tragic death, Cadi seeks out the only person she believes can help her -- the Sin Eater (Peter Wingfield). Henry Thomas and Oscar winner Louise Fletcher co-star in director Michael Landon Jr.'s screen adaptation of Francine Rivers's novel.
Watched this tonight (instead of New Moon, ya I know) and had not realized it would rather churchy. It had a kinda sappy feel to it. Hubby and I kept making references and jokes about Little House on the Prairie and then sure enough, there in the end credits.....directed by Michael Landon Jr. LOL! It wasn't a horrible movie, but was definitely not what I thought it would be. Several times it seemed the story was wrapping up only to veer off to something else. That got a little old after a while. It was like 'What exactly is the story anyway??' One funny thing is that I quite liked The Stranger guy who was living by the river, the Man of God. I was thinking he was quite hot and when I looked it up on IMDB I had to laugh that it was Henry Thomas. Yes, the little kid from ET.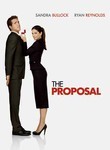 The Proposal
When she learns that she's in danger of losing her visa status and being deported back to her native Canada, overbearing book editor Margaret Tate (Sandra Bullock) forces her put-upon assistant, Andrew Paxton (Ryan Reynolds), to marry her. Directed by Anne Fletcher (27 Dresses), this romantic comedy also stars Craig T. Nelson and Mary Steenburgen as Andrew's parents, Joe and Grace, and Betty White as the outspoken Grandma Annie.
Finally saw this one last night. While it was predictable it was also very funny, and then very touching. And we got to see Ryan Reynolds (*swoon*) naked so what more could you ask for???
When I was shopping the other day I came across the plate....platter?......pictured above. It was only a dollar, clearance at Walmart, but it looked so cool I had to grab it. My immediate thought was to use it for taking pics of my soaps. However, if my obsession dies out by next Fall this will look lovely on my table with things like the napkin holder and salt & pepper shakers on it. Whatever happens, I think it looks cool.

I was labelling more of my soaps yesterday, getting the next 'ready to go' samples ready to go. Hard as it's been, I have not made any new batches for five days now. I have so many that are curing, taking up space already, and until I get decent feedback and a recipe that I like it's rather pointless to keep making more. That being said, I'm hoping to make more on Tuesday because it will be my last chance to get anything cured in time for Christmas.
There is soooooo much happening in my soap world right now! I don't even know where to begin!
First, I think I had a major break through this morning. I went ahead and used the Brown Sugar & Oatmeal soap that I'd been so anxious to use. I loved it! Finally, one of my own that I like!!!! There was plenty of lather and it was bubbly (as I'd ready sugar would help with) and I did not feel any of the usual dryness in my hands or face afterwards. I was so excited and happy this morning, wanted to tell everybody but who was there to tell? So anyway, I checked what version of my recipe that one is and made some notes in my notebook. I suspect it's the sugar that made it so wonderful and not really the base recipe. We'll see.
The whole feedback part of things has been incredibly frustrating. People do NOT seem to understand I'm giving these samples out as part of research and development. They're just all happy to have free soap to play with and can't be bothered with more than 'It was fine' response. They just don't care, or they don't want to hurt feelings, or whatever. Well guess what people, you won't be getting free handouts when the next ones are ready.
I had thought all along that it might be handy to have a little survey type thing for people to fill out. I never did it because I....stupidly.....figured 'Oh, I see these people almost everyday so we can just talk about it.' Ha. Well I now have a form made up and ready to print out when the next soaps get handed out. I was also pointed in the direction of Survey Monkey and have made an online version of the same form. I've added a link to it here on my blog (upper right corner). None of my regular readers have used the soap yet but when you do I really hope you'll take a moment to do the survey.
I also added a little sticker to the back of my soap samples, including my email addy and a request for feedback. It may seem like overkill but geez....are people really so greedy for anything free that they can't do a simple favor in return?
Hubby asked a girl at his workplace yesterday if she'd like to try my soap. She said sure. Word got around and someone else asked to try. One girl even has goats and said we could get milk from her if we wanted. Hubby suggested I put together some samples and he'd take them in for people to try. So I took one of each of my first seven batches and put them in a little box for him. I'm really low on what's left from those early batches. I still have almost two full sets put aside to take to my family's Thanksgiving get-together. I'm kinda leery of the reaction I'll get from them though, wondering if anyone will really want to try them. I've only gotten 'Heh, wow, dork' feeling responses from them so far when mentioned.
Anyway, hubby took the little box of samples today along with copies of the feedback form and a print out of the 'Available Soon' soaps. Everything was handed out in the first two hours. LOL! They all want more, and have gotten first choice of the next soaps. Of course, just cuz they took the forms doesn't mean I'll ever see them again. *sigh* One guy told hubby about a small craft type store in a nearby town that would probably let me sell the soap there. I already of know of three stores that are closer that I'd like to contact later on when I'm ready for selling. It was very cool though of the guy to be interested and mention the store he knows.
One of the girls on the soap forum has agreed to test some of my samples. Talk on the board has been that fellow soapers would probably give the most honest feedback because we all know what it's like, what to look for. So I contacted this girl and she's agreed. That will be interesting. Of course, I had contacted her before I used my wonderful sugar soap this morning. Might not need her afterall. lol
I've started doing some research too. I want to join the
Handcrafted Soapmakers Guild
eventually. There is another group, can't remember the name at the moment, but it's for all-natural products. Using fragrance oils takes your product out of that category but it would still be cool to be able to show it on my non-FO stuff. I was also reading at Etsy, finding out what their rules and rates and stuff are. I need to find out about insurance and sellers license and all sorts of stuff. I was looking at some craft fair info too, what's involved in trying to get in on one. Who knew you couldn't just wave your hand and scream 'I wanna sell stuff!'?!??
AND I'm just starting to learn about infusing oils and various other higher level soapmaking stuff. *phew* Yep, head has been spinning here. I have so many scribbled notes and papers cluttering my desk. It's a crazy mess, but still so much fun underneath the surface layer of stress. It's all happening so fast.
My sister spread the soapy word to several people she knows. A few of them have said they'd like to try some. I've recreated my 'Soap Catalog' over at Facebook. So many people keep telling me to start selling now, that it's a great time to get into it with the holidays coming up. People just don't want to hear me when I say I'm.Not.Ready. Seriously, people! I don't have a base recipe I'm happy with yet. And once I do settle on it, the soaps need to sit and cure for at least four weeks before they're ready to go. And I need to build up stock. And get all my previously mentioned ducks in a row. I do *not* want to just sell whatever oddball thing I make to people at work for cash on the spot. I want something more respectable than that.
Wow. I had plenty more to write but I've rambled long enough and it's past my bedtime. I have to work this weekend.....BLEAH!