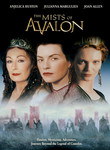 The Mists of Avalon
(2001)
Director Eli Udel's Emmy-winning television miniseries gives King Arthur's Camelot a feminist slant as Avalon high priestess Viviane (Anjelica Huston) and sisters Morgaine (Julianna Margulies) and Morgause (Joan Allen) battle for control of the kingdom. Viviane manipulates her own sister into marrying a king in order to produce an amenable heir, but deceit, magic and human fallibility threaten to destroy both the plan and Avalon itself.
Ok, I admit I'm not too familiar with the story of King Arthur and all that but...um, wow...this was a rather kinky version of events. Brother-sister sex. King-Queen threesome with best friend. Accidentally marrying the father of the man you love. So on and so forth. Even so, I quite liked this one. It was long (3 hours) but it kept a good pace. And whoa! Was the guy who played the incestuous bastard offspring Mordred hot or what???
Ended up making four batches of soap today. Three of the four, I don't care if they're not an ideal recipe, I might have to keep them because the scents are divine! Maple Buttercream, Chestnuts & Brown Sugar, and Brown Sugar Cinnamon. MMMMM. I didn't put any oatmeal or anything extra in them, just scented goat milk soap. People seem more crazy about the scent than the ingredients anyway. The other one I made was Blackberry. It smells nice, a fruity thing that seems like it will be a summery scent.

Tomorrow I will have to clear off my shelves already and redo them. I'm getting way to much soap that needs room to air out and cure. This is what the shelves were meant for but I cluttered them up with supplies and boxes and things. So yeah, tomorrow they will become soap curing shelves.

And that's about it for excitement around here today.