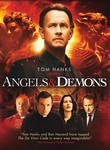 Angels & Demons
(2009)
After the murder of Italian physicist Leonardo Vetra, Harvard symbologist Robert Langdon's (Tom Hanks) investigation with Vetra's daughter (Ayelet Zurer) leads to a secret society, the Illuminati, and a quest for the world's most potent -- and deadly -- energy source. Ron Howard directed the crime thriller, which is based on The Da Vinci Code author Dan Brown's novel and co-stars
Ewan McGregor and Stellan Skarsgård.
Watched this a couple weeks ago and just never got around to mentioning it. I liked it but not as much as The Da Vinci Code. Hmm, can't really think of anything else to say about it.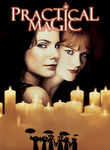 Practical Magic
(1998)
In director Griffin Dunne's romantic comedy, sisters Sally and Gillian Owens (Sandra Bullock and Nicole Kidman) are modern-day witches whose love lives are complicated by an unusual curse: Men who fall in love with them meet untimely ends. But against the advice of their eccentric aunts, Frances (Stockard Channing) and Jet (Dianne Wiest) -- and even in the face of a murder investigation -- the sisters continue to try their hands at romance.
A co-worker had been telling me about this one a while ago so I'd put it on my Netflix list. More recently I was chatting with someone about Wicca, magic, 'the craft,' etc. and she mentioned this movie. Since it was already on my list I bumped it up and finally watched it this morning. It was ok, not what I'd thought it would be and not what my co-worker described. She must have confused it with something else after all these years. Wow, I don't know what else to say about this one either. My mind is very blah today.
Moving on....
We were hammered by our first major snowstorm last night. We had a Blizzard Warning. Actually I think that's still in effect until midnight but it's calmed down quite a bit now. A ton of snow out there but so hard to tell just how much when the wind has it nearly bare in some spots and huge drifts in others. Most places are reporting about 10-12" so we'll go with that. Hubby was late for work this morning because he had to plow out the driveway. Even after all his work the boys had to go out later and shovel the end out again because the plows clearing the road blocked it again. Ty debated whether or not to go to work and went in the end because it was quite tame by then. Casey was home today because there was no school. Luckily I already had the day off and there was nowhere I needed to go.
I made soap yesterday. Made more today. I usually don't make it the day before I work but I was so bored today I did it anyway. I'll just have to take care of it quick when I get home tomorrow evening...unmold it, and cut it before bed. Tried playing around with label designs again today but didn't accomplish anything. I keep looking at Etsy, taking mental notes on the 'look' I like, but then can't get anything to work for me. I need Photoshop or something more than the two basic option programs I have at the moment. Maybe all those awesome labels I see are done by design pros. Who knows?
I also looked at Ecrater (eCrater?) today. It's kinda like Etsy only it's all free, if I'm understanding correctly. It's just something else I'm considering as I kick around ideas in my head. Like hubby says, I should be worrying about that part of it now anyway but when you're bored beyond reason..... *sigh*
Did I report back about that bar of soap hubby brought home? I don't think so! Well, I hate to say it but I must admit.....the lather was fabulous. It was a wonderful little bar of soap and for that I hated it. LOL! Afterwards my skin didn't really feel any different than mine or the Goat Milk Stuff bars I ordered but dang it had the lather I'm dreaming of for mine. So I emailed the girl at hubby's work and asked when and where she'd gotten it. She got it from a friend of friend type thing, and said she'd had it for quite some time now. Aha! Everyone says that soap is like cheese and wine, it gets better as it ages, so I'm hoping that age played a factor in the lather.....and that mine will get better with age too.
This was a very boring post. I'm just bored, I can't help it. Bored to the point that everything I could or should be doing just makes me crabby thinking about it. Heh, maybe it's laziness.
I don't even care today.
*SIGH*