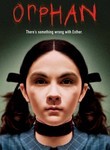 Orphan
(2009)
Picking up the pieces after their baby's tragic death, the Colemans -- Kate (Vera Farmiga) and John (Peter Sarsgaard) -- adopt 9-year-old Esther (Isabelle Fuhrman) from an orphanage, but it doesn't take long for Kate to see through Esther's angelic façade. When John brushes aside Kate's paranoid suspicions, Esther wreaks havoc on the world around her in this chilling tale from director Jaume Collet-Serra.
This is alot like The Good Son but I liked it. I knew there was a big twist but I didn't know *what* that twist was and I never would have guessed.....that?! I was getting so frustrated, feeling actual frustration for the mom when no one would believe her suspicions. And what happened to the rose bush....ooohhhhhh, I cried right along with her. Some blood, violence, sex but not too over the top. A pretty good movie.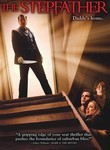 The Stepfather
(2009)
Mom's (Sela Ward) new boyfriend, David (Dylan Walsh), isn't quite right and Michael knows it. A series of mysterious events leads the teen to suspect that David might in fact be a dangerous serial killer known for preying on families. Now, all he needs to do is gather evidence before it's too late. Nelson McCormick directs this spine-tingling remake of the 1987 thriller based on the real-life story of killer John Emil List.
This one, on the other hand, bored me and I struggled to keep with it till the end. How many times did we have to see the girlfriend prancing around in her bikini and how many shots did they have to have with her bikini clad ass jiggling across the screen as she walked to her place in the scene? I did not like the guy who played the stepfather...at all. I did not see the 1987 version but I know Terry O'Quinn (Locke from Lost) plays the stepfather. I'm thinking I'll look that one up and see if it's better. But this version? Bleah!
Firefly Lane
, by Kristin Hannah
From the beginning, Tully is desperate to prove her worth to the world. Abandoned by her mother at an early age, she longs to be loved unconditionally. In the glittering, big-hair era of the eighties, she looks to men to fill the void in her soul. But in the buttoned-down nineties, it is television news that captivates her. She will follow her own blind ambition to New York and around the globe, finding fame and success… and loneliness.

Kate knows early on that her life will be nothing special. Throughout college, she pretends to be driven by a need for success, but all she really wants is to fall in love and have children and live an ordinary life. In her own quiet way, Kate is as driven as Tully. What she doesn't know is how being a wife and mother will change her . . . how she'll lose sight of who she once was, and what she once wanted. And how much she'll envy her famous best friend…

For thirty years, Tully and Kate buoy each other through life, weathering the storms of friendship---jealousy, anger, hurt, resentment. They think they've survived it all until a single act of betrayal tears them apart…and puts their courage and friendship to the ultimate test.
Finally read this book, finished it this morning. While it started out great and I was instantly hooked, it eventually got boring and drawn out without much in particular happening. Some things about it were a bit ridiculous. I never did understand why Johnny just suddenly hooked up with Kate. I didn't like Tully much at all once they went off to college. Even so, the end had me crying....absolute gut wrenching sobs! If it would have been shorter and put more effort and emotion into key points instead of lightly touching on things in order to cover a lot of years, I would have loved this book. Oh, and that 'single act of betrayal' that 'tears them apart' was a huge letdown. The thing that she kept hinting at would have been a far better 'act of betrayal.' Overall, still a good book that I would recommend...just wish it had been better.
That's all for now.