Well I'm back to sucking at this blogging stuff again. This post might be random. The next few posts might be random. I have such a backlog of pictures and topics that I don't know how to get caught up in any sort of graceful way. So enjoy this bumpy ride.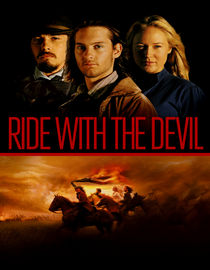 Ride With the Devil
(1999)
When the Civil War begins, lifelong friends Jake (Tobey Maguire) and Jack Bull (Skeet Ulrich) join the Missouri Bushwhackers, a ragtag team of Southern guerrilla fighters. But after the cold realities of conflict set in, the men must decide for themselves what honor means. Director Ang Lee takes viewers deep into the labyrinthine conflict of the War Between the States and those who fought it.
Not sure how I missed this one for so long....being from 1999.....but it was quite good. I love me some Skeet Ulrich but it was long haired Tobey Maguire that was the hottie in this one. Anyway, it was a good movie but I didn't really understand some of what was going on. Who exactly were these guys fighting against, and why? And why were they holed up in their little dugout for so long? And how did they keep in touch with each other, being spread out all over random countrysides? Still, pretty good movie.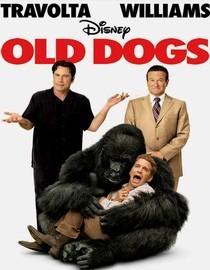 Old Dogs
(2009)
On the verge of a game-changing business deal, a divorced dad (Robin Williams) and his womanizing best friend and partner (John Travolta) are thrown for a loop when they're tasked with caring for a rambunctious pair of 6-year-old twins. Helmed by Walt Becker, this family comedy also stars Seth Green, Kelly Preston, Matt Dillon, Rita Wilson and Bernie Mac, in his final big-screen appearance.
This was funny. It's Disney so it's tame and gets sappy at the end but it was pretty good. Short enough too that it stays funny without getting boring and old. The part where their pills got mixed up, although extremely predictable, was hysterical. The way John Travolta's face was twitching in the early stages of what happened...omg...I was laughing so hard. It was good, no-brainer fun for an evening.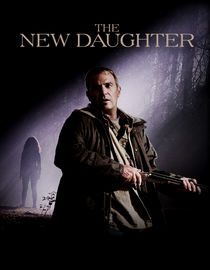 The New Daughter
(2009)
Luis Berdejo directs this supernatural thriller centered on John James (Kevin Costner), who moves to the country to get a new start -- only to be confronted by a new nightmare when his daughter, Louisa (Ivana Baquero), begins acting stranger by the minute. With unsettling events besetting the South Carolina home, John begins to believe that something on the edge of the forest nearby might have the answers he needs.
I'd not heard of this one, and not sure how I ended up Netflixing it. Recommendation page perhaps? It was ok until the end. (Seems I'm very hard to please when it comes to movie endings!)
I would have liked more explanation of what these things were and what was happening than the one quick conversation with the researcher dude. I was confused why the dad felt the need to sacrifice himself instead of just destroying the 'creepy thing.' There are lots of 'Did you see that?!' things in this movie that made it fun to watch. Several times we had to rewind to double check something we thought we had seen. And Kevin Costner is still hot.