Lady Jane
1986
PG-13, 141 minutes
For nine politically charged days in 1553, protestant martyr Lady Jane Grey (Helena Bonham Carter) rules England against her will, thanks to a conspiracy concocted by a band of men bent on keeping the crown away from the Church of Rome. But when Princess Mary, the daughter of King Henry, assumes the throne, Lady Jane and her husband, Guilford Dudley (Cary Elwes), are imprisoned and sentenced to die.
As my fascination with the Tudor dynasty continues, I was finally curious enough about this particular part of history that I decided to Netflix this movie that I've passed up many times. Actually, I first became aware of this brief scandal in that horrible Tudor Secret book I was reading last year. (
Click here to see that book review
.) Now that I'm more familiar with all the people and events of the times, I thought this would be interesting. Seems like we don't hear much about little Jane's part in it all.
I knew this was an older movie but didn't realize it was from way back in 1986. Helena Bonham Carter was 20 years old but looked so young, and this was one of her first movies. Cary Elwes was 24, also looking extremely young, and before his Princess Bride fame. (Can you believe I have never seen that movie??)
The look of this movie, the music, the feel, was almost like a TV movie. Not that it was bad, but it made me chuckle a few times. I've read reviews that rant because this movie was far from accurate. I guess I don't really know enough about these specific events to know how accurate it was or wasn't, but I suspected there was a lot of Hollywood drama and romance added because this really was a sweet love story played against the stark evil greediness of the adults all around. The commands and actions of Jane during those few days she was queen seemed very childlike and fictional, but really, did she do anything in those nine days worth noting? I don't know yet because this is all I know about her so far.
Jane's story is sad whether referring to it factually or from this movie. For this review I will go by the movie. She didn't ask to marry Guilford Dudley, and he certainly didn't want to marry her. No, it was political maneuvering by their power hungry parents that set this match up. Still it was sweet the way they eventually got to know each other and fell in love. It was sad how they felt they only had each other to rely on and how they dreamed of going away. Jane certainly didn't ask to be queen. As far as this movie, I don't think she was even aware of what was being plotted. And how would it feel to be 16 years old and be told you are now the Queen of England, especially in those troubled times? Crazy. Did she even understand all the political bull going on around her?? To be thrown in prison only days later, sentenced to death, and executed months later . . . all for something she never asked for, never wanted, never had a hand in? Heartbreaking, and disgusting to think that their parents put them in this spot.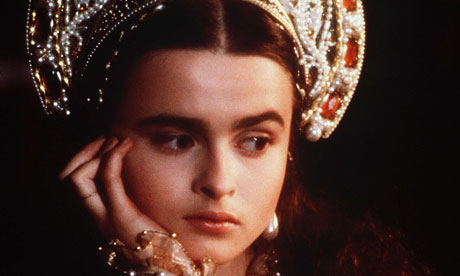 Whether accurate or not, this was quite a good movie, very sweet and very sad. And as with all movies of this type, it makes me want to learn more about the real Lady Jane story. I'm glad I finally gave this movie a chance. And young Cary Elwes was quite a cutie!
Have you seen this movie? What did you think of it, or of the Lady Jane scandal in general? I'd love to hear your thoughts.
Valentine sweety?)